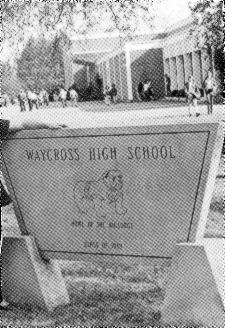 Legends of '71
---
Here are The Legendary Teachers of '71 from Waycross High. Some have passed on but many are still with us and are anxious to touch base with the Class of '71. If you're a '71 teacher and online, let us know!!



Back to Mainpage | WHS '71 Alumni | Quiz Kids '71 I | Quiz Kids '71 II
---
Lyndol Cain, Principal
Address: 1050 Red Oak Court, Watkinsville, Ga. 30677-2951
Phone: 706-769-6821 E-mail: Lyndolcain@aol.com

The Cain Files:
Current occupation: Georgia School Boards Association, superintendent search specialist.
As a principal, Mr. Cain was unmatched. Recruited to Waycross after the school had experienced a tumultuous year in 1969-70, Mr. Cain employed teambuilding skills with students before the year even began to encourage positive relationships and a sense of mutual respect in the halls of WHS. His righthand man as assistant principal, Ted Walden---who would later go on to become Waycross superintendent of schools, provided a strong one-two combination of leadership. Discipline problems were reduced to a minimum and Mr. Cain was an active supporter of his faculty and students---attending both academic and athletic functions on a regular basis.
After a much-too-short period in Waycross, Mr. Cain was appointed to a state job with the CESA organization (later RESA), which consulted with schools and teachers and was occasionally reunited with former students at his home just outside Athens. For the past six years, he has been with the Georgia School Boards Association, providing leadership to city and county school boards across Georgia seeking school superintendents. He works out of his home via computer in consolidating information on superintendent searches.
Mr. Cain will retire in December and says he is looking forward to it. He spends a couple of months a year at a mountain home in Hiawasee. He and his wife Trudy, who was a vocational faculty member at WHS, still live in Watkinsville.

---
Elaine Thomas (Stephens)
Address: ??? Trudie Lane, Blackshear, Ga. 31513
Phone: 912-449-2431 E-mail: setstep99@yahoo.com

The Miss T Files:
Spouse: Coach John Stephens, 30 years. Children: Katie (20), Mark (18).
Current occupation: English teacher, Pierce County High School. One of the most beloved teachers, mentors and advisor to Bulldogs' Bark, the legendary "Miss T" can still turn a few heads on her worst day. Here's her story: I'm still teaching; I've been in five systems statewide and am now in Blackshear at Pierce County High. In my career, I have been Teacher of the Year five times, county winner twice, system winner, and was runner-up for the state title. I've also been the Walmart Corp. National Teacher of the Year and was last year the winner of the Georgia Teacher Hall of Fame. For all these honors, Steve Beverly has been a true and faithful help...must have had great teachers along the way! One of my biggest thrills was watching him on national television; I cried!!!
John (head football coach at Bacon County High School) and I have been married for 30 years this July; remember- I was engaged during '71?! Anyhow, our daughter, Katie, is a junior at Ga. Southern - formerly Miss GSU - and is majoring in - you guessed it- secondary ed./English. Our son Mark is a freshman at VSU where he will join the football team. A major? Probably football!
Favorite WHS Memories: Man, could I go on forever... remember Douglas (Debo) Brown in the reverse beauty contest (Mr. Ugly)? I did his hair and makeup. Tanja Williams and all her fashion advice...Steve Beverly, Benjy Varnell, (The Rev.) Kenneth Kirksey and others and our television show (From the Doghouse). Ivey (aka Sam) Hill and the newspaper nights at my house. Did y'all ever know how many pranks Gloria Owens and I played on unsuspecting fellow teachers? What about Mrs. Denson's sage advice whenever we needed it? Does anyone recall the Crabgrass 300, the tricycle race? Can you remember the highlight? What a year! Thanks for allowing me to share it. I'd LOVE to hear from y'all.

---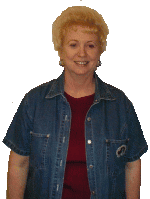 Dr. Darleen Pigford
Address: Thompson Complex-Central Wing 122, Western Kentucky University, Bowling Green, Ky. 42104
Phone: 270-745-6459 E-mail: darleen.pigford@wku.edu

The Pigford Files:
Current occupation: professor, computer science, Western Kentucky University, Bowling Green, Ky. Degrees: PhD, Math/Math Education, Florida State; M.S., Computer Engineering, Notre Dame; Master in Mathematics, University of South Carolina. Areas of Research Interest: Multimedia Systems, Expert Systems. Hobbies: Clogging.
This lady is a Waycross native and was only at WHS during the year of the Class of '71. However, she made an impact. Miss Pigford was recruited as a math teacher and handled the honors Advanced Math senior class. After a rallying cry of popular demand from the "It's Academic" team and alternates, Miss Pigford was named head coach of the TV academic bowl team and led them twice to near-victories at WTLV in Jacksonville. Her Wednesday night drill sessions at her home which saw lead alternate Charles Taylor fire questions at the team are fondly remembered. Miss Pigford's devotion and attention to detail in her classes left a substantive mark. Further, she was known as a student advocate and did not hesitate to go to bat for students she felt were overlooked for recognition. She employed creative activities in the classroom to break the dry monotony of math. Her use of the game Yahtzee to teach probability was masterful at motivating passive students. Her use of group projects developed skills in critical thinking.
Now Dr. Pigford, she is a professor in the computer science department at Western Kentucky University. Listen to some of her philosophy of teaching, taken directly from the WKU website: the philosophy of teaching focuses on active learning. As much as possible, students should engage in hands on activities and be involved in critical thinking activities. Learning how to learn rather than passively absorbing a professor's lecture is the skill needed by students for the changing technology of the present and future.
Implementing a "learning how to learn" skill is not easy. Students must not only learn to implement computer solutions against the complicated constraints of time, money, and goals of the enterprise. Just as a student is a learner, a professor must also be an active learner. Learning what questions to ask and where to find the needed answers is essential to learning how to learn. I enjoy helping students to learn to utilize and eventually navigate independently the "technology highway."
Sounds as though Miss Pigford is implementing the same philosophy she employed at Waycross High as Dr. Pigford at Western Kentucky. We have e-mailed Dr. Pigford to ask her for a few significant memories of 1971.

---
Back to Bulldog '71 Mainpage
---
The Bulldog '71 Mailbox

Our site is
http://gonow.to/whs71


Easy to reach, Easy to remember!