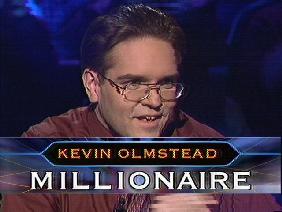 Kevin Olmstead has done a variety of things in his 42 years. He spent a year in Scotland. He made the trudge to achieve a doctoral degree, which is a far tougher course than merely paying the graduate student fees. He even won on Jeopardy!
Only in a few daydreaming moments did Olmstead ever have a vision of becoming network television's all-time Quiz Show King. He ascended to the throne the night of April 10, 2001---sending the former king David Legler to a new rank as the Earl of Game Show Winners. Olmstead broke the bank for $2.18 million on ABC's Who Wants to Be a Millionaire.
In this exclusive interview with Game Show Convention Center, the environmental engineer/consultant from Ann Arbor, Mi., becomes the first of the series' millionaires to tell his own story to GSCC.
---
GSCC: First, Kevin, congratulations and you'll be getting the same from Dave Legler. Let's get one of the obvious questions out of the way, first. In all of your wildest imagination, could you have ever pictured yourself becoming the all-time top winner in the history of television quiz shows?



KO: Oh, I've had daydreams about it, which I'm sure thousands of other people have. I've also had it about hitting the lottery and wondering how I'd divvy up the dollars. I think the reality began to set in about 9:55 last Friday night when my first taping aired and I saw myself sitting in that Hotseat. I think I realized then, this really happened.

GSCC: When did you actually tape the episodes?

KO: March 21st. The entire show is like the Red Queen in "Alice Thru the Looking Glass." The show keeps on running but so does everything else. It's an unbelievably grueling schedule to turn out as many shows as they do. Plus, with Regis's schedule for his daytime show and then, the weekend before we taped, they were in all weekend doing those celebrity (classic TV shows). Not to mention the intensity it takes for the question writers.

GSCC: You're sitting there and, all of a sudden, you see a $2.18 million question asking you to name the inventor of the first mass-produced helicopter. I've known a number of PhDs who would have no clue on that. You didn't take too long to answer this one. How soon did you know?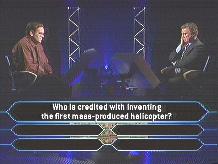 KO: It was pretty much instant. Although, I confess to installing a pregnant pause in there just for effect. First of all, I am in engineering. That question is sort of standard engineering history. As a coach for college quiz bowl competitions, that question has been out there. Where I learned it first, I honestly can't remember. But most engineering students or engineers are familiar with Igor Sikorsky. In fact the Sikorsky Company which makes helicopters and helicopter parts is a subsidiary of United Technologies.

GSCC: In those moments after you nailed your $500,000 question, how were your emotions?

KO: Actually, fine. During the break, they got (previous million-dollar winner) David Goodman on the phone just to chat. In a broad, general sense, Dave and I have a connection because he was part of the Michigan academic bowl team and I am the nominal coach for the University of Michigan's academic bowl program. Then we went to the big question and the rest, as they say, is history. But I was fully prepared to take the $500,000 and walk if I hadn't known. I was thinking: I do not want to be the first one in the U.S. to hear the minor chord on the $1 million (actually $2.18 million) question. I've heard it enough on that British CD. I kept thinking, oh, the ignominy of it all if that happened.

GSCC: At any point along the way, did you encounter any questions, including the ones on which you used Lifelines, in which you felt this might be it, it's over?

KO: The one on which I took the 50/50, I was really voncerned about: which was asking which tree was not a conifer. I'm not very deep into botany at all. At least that 50/50 got it down to beech and one other. You won't believe it when I tell you I don't remember all of the questions or the choices because it's all been such a blur except for the last few questions. I was leaning toward beech and, fortunately, that was the right one.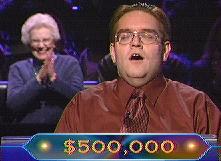 GSCC: Your mother was with you in the audience. How was the experience for her?

KO: Mom was a total trouper. She only had to be told once to clap a little higher so the camera could pick her up better. And they had to remind her not to look at the monitor in the studio to see herself on screen because she would always have been looking off to the side on camera if she had. But she enjoyed herself thoroughly.

GSCC: Kevin, how prepared are you for at least the short-term celebrity you're going to experience? Dave Legler's did not last terribly long.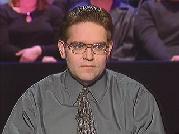 KO: Offhand, I expect I'll have to deal with more requests than Dave because of the fact that NBC did not give the Twenty-One contestants a very big push.
I'm enjoying the ride so far. I did go for an unlisted phone number. In 1994, I did Jeopardy! and won about $27,000. On the night I was first on, in the Detroit market, another station was running the last episode of Star Trek: the Next Generation opposite. At that very moment, some random person looked me up and called me to say, "We're soooooo proud of you!" They were being nice but that wasn't the only one. So, we've been able to frustrate some of the media trying to be in touch.

GSCC: This has to have been the worst-kept secret in television, considering ABC's virtually telling the world someone was going to win.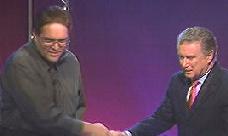 KO: The Detroit News and The Detroit Free Press have been on the trail and one of the local TV stations has done a piece to air on the news after the show airs.
I had a quiz bowl competition over the weekend and a reporter was there to cover that. Somebody mentioned to him I was there and it was then, "Ohhhh, Kevin Olmstead's here." I had to just keep telling him, "You'll have to watch and see what happens."
It's been controlled fairly well because ABC's been telling people it will happen "within a week," but a lot of people had it figured out.

GSCC: We had a lot of e-mail about that situation, with ABC virtually giving away the big win, though the network never told your identity. We had a mixed bag with some people wanting me to give them the scoop early, which I refused to do because of our no-spoiler policy, and others who are absolutely furious about it because they like to be surprised and they're mad at ABC for what they feel has spoiled it. How do you think this will hurt or help the show's ratings?

KO: Hard to say because they're really trying to goose things up a bit. But I can see it both ways. The one danger you can see is if this happens on Tuesday, then what happens on Thursday, Friday and Sunday. Are you going to have a cooling-off from the audience after this?

GSCC: That was the experience for NBC back in the '50s when Charles Van Doren left Twenty-One. On his last night, the show beat I Love Lucy by nine rating points. The next week, they were 11 points behind. So what was your day like on Tuesday before the show aired?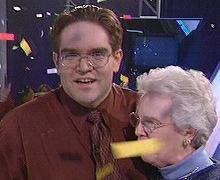 KO: I actually flew to New York Monday night and at 1:30 Tuesday afternoon, we did a conference call with a lot of the media from around the country and they embargo the story until after the show airs. I did a series of interviews early with The New York Times, USA Today and Entertainment Weekly, newspapers and magazines which have early-to-bed deadlines. Then, pre-interviews for Good Morning America and Live with Regis and Kelly. It was a full day.

GSCC: How did you actually watch the show?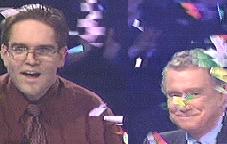 KO: In my hotel room by myself because I wanted to get straight in my mind just what the questions were. I'm serious when I say I've forgotten some of them, or at least the order they came in.

GSCC: Kevin, how did you get into coaching for academic bowls?

KO: I played in high school and college bowl in undergraduate and graduate school. I was born in Toledo and that's still home. When I first came to Ann Arbor, I started hanging out with the quiz bowl groups. I've always loved the competition. After graduation, I suppose I became both the unofficial and official coach. I have no appointment from the university to do this. I just show up at the practices and read a lot of questions. I was one of the founding members of the National Academic Quiz Tournaments organization, which runs competitions at both the high school and college level.

GSCC: Have you been a fan of game shows for a long time?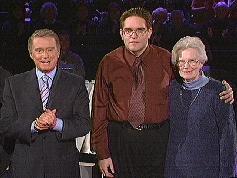 KO: Yes. Very much so. I watched as much as I could in high school and college working in and around my bus schedules. Now, being part of a subset of the Michigan academic bowl group, you can safely say they're all big fans of Game Show Network. In fact, one of my colleagues Mike Burger had a dish installed just so we could see Game Show Network around the clock. In Ann Arbor, we only get it from 6 p.m. to 6 a.m., which means we're treated to far too many episodes of The Newlywed Game and All New 3's a Crowd.

GSCC: You and Dave Legler are the only two legit after-tax millionaires from TV quiz shows. In all seriousness, how does this change your life, other than financially?

KO: I hope not a lot. Certainly, it gets me out of debt. I can move up in the type of house I'm in. I'll have some mad money. But I'm not going to retire or resign. That's somewhat thrown some people and even some of the media off because some people around here have said, "Well, it must not be him, because he hasn't resigned." I'm not sure what it really means yet, and that's a bit of a commentary. I like what I'm doing and I worked too hard to earn my doctorate to just give everything up as an environmental engineer. You also have to consider that (a) taxes and (b) a little mad money will take some of it away. The residual effect is I will be able to live much more comfortably but it doesn't take care of everything. However, early retirement might be in the cards. We'll just have to see. But I suppose you could say after all of this whirlwind, Thursday is the first day of the rest of my life.

GSCC: Financially, I know this is huge....but how does this stack up with all of the other things which have happened in your life?

KO: It's up there. There are other things that are more important in the grand scheme of things. Completing a doctorate and getting all of that out, that was certainly higher on the scale. There have been other things which have broadly been more meaningful, as far as a life-broadening experience. The year I spent in Scotland was certainly a major experience in my life. Jeopardy! was a similarly intense thing to Millionaire and is still a major memory. Just like this experience, everything was a blur.

GSCC: A last question: what does it mean to know that you have now made a little piece of television history?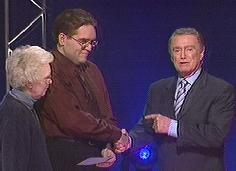 KO: That is quite humbling. It might finally hit me someday what it means. Someday, somebody will top it but the word is they're not going to resume the bonus because it didn't really do anything for the ratings. Of course the first big hit for me is when I see my name go to the top of the list on your all-time winners page.

GSCC: On that note, many, many thanks for spending your time with us and we again wish you much congratulations.

KO: Thank you very much and thanks for your work every day for all of us who enjoy game shows.

---
Back to Homepage
Dove Foundation
Allen Ludden
Art James
Wink Martindale
Tom Kennedy
Dennis James
George DeWitt
Jack Narz
Betty White
Jay Wolpert
Game $how Page
Newhoo Games
G.S. Knowledge
Game Show Themes
G.S. Software
GO Games
TV Trivia
Game Show Network