Week of Aug. 7-13, 2000
Big Money of the Week - Jennifer Morgan and Paul McCallion, Who Wants to Be a Millionaire, $125,000.


Best Television Moments - 1. Arlene Miller being greeted by children after winning on The Price Is Right. 2. Entrance of the pug Chiquita on Big Brother. 3. Celebrity questioners on Ultimate Fan Search, a veritable "where are they now?" parade.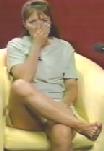 Worst Television Moments - 1. Karen Fowler telling her housemates she would file for divorce after she leaves the BB house. This woman should have taken this on Maury's show if she wanted to air it out in public. Even with America's Cad Josh Souza getting the most nominations; hopefully, America will put Karen out of her misery this Wednesday. 2. Steven Ponall having to give up at $8,000 on WWTBAM. While he exemplified the disadvantage some recent college grads have who make the show, Steven and his brother were fun guys.

Story of the Week - Sale of half interest in Game Show Network to Liberty Digital. This should provide a lot of new jobs for people in original productions who have been denied work by people like Les Moonves, Scott Sassa and Preston Beckman at the network level. Whether those shows will be any good or compelling to the viewer remains to be seen.


Best Moves of the Week - 1. CBS considering reprising all 13 Survivor episodes to counter the Olympics on NBC. I may not be on the Survivor bandwagon as a lot of America is but as a business move, you can't argue with it. 2. Big Brother housemates allowing George Boswell to make the 60-second call home. Occasionally, you can see home humanity in that place (not often, mind you) and if George doesn't have the $500,000 locked up, it will only be because CBS sends Richard Hatch in the house.

Worst Moves of the Week - 1. Fox giving a renewal this week to World's Wildest Police Videos and Guinness World Records, both of which drew lower average ratings than Greed, and not to Greed. I'll tell you two words why: Preston Beckman. The Fox executive openly hates game shows. 2. GSN, for actually going through with chopping the four hours of Sunday classics to one. Nice going, guys.

Leftover Greed Trivia - If double-terminated Sheri Hicks married Sen. Bob Kerrey of Nebraska, she'd be Sheri Kerrey.


Hard Luck Award - All three women who blew large leads in the Lightning Round of Ultimate Fan Search. Do we have a phenomenon here similar to the male/Fastest Finger phone game from WWTBAM?


Best Pictures - 1. Closeups of George Boswell and Jamie Kern eating pies on BB. 2. Closeup of Chiquita before entering BB house. 3. Slo-mo of McCallion celebrating his $125,000 correct answer.

Names of the Week - 1. Koridon Skeete, Ultimate Fan Search. 2. Sharon Sabasteanski, Ultimate Fan Search.

&nbspNicknames of the Week - 1. Worm of the Week, for Maureen Block on WWTBAM. 2. Chris (Captain) Bligh, Ultimate Fan Search. 3. Loud-Mouth Eddie, for Eddie McGee, Big Brother.

Get Rid of It Award - Mega Bite Mike, Virtual Memory. This is a fun, well-produced Bible game but host Jamie Alexander's alter ego character during the breaks is just too, too overbearing. Not even the teens who play the game could buy this one.


Integrity Award - Colleen Haskell, Survivor. At last, we have a woman on one of these reality games who isn't rushing to accept a six-or-seven-figure offer to pose naked. Colleen refreshingly told David Letterman, "That is not an option!"

Question of the Week - WWTBAM, for asking Jennifer Morgan "what is Barbie's last name?" Morgan knew before the choices but that would have been a tough question for the average soul at any dollar value, much less Morgan's $125K.


Flashback Award - Winner Take All, GSN. This one has been run before but this was a vintage effort of the master, Bill Cullen. The set and logo were primitive. The music was from the old Hammond organ. However, this was Bill's maiden voyage and the Cullen humor which made him a legend and his repartee with Don Pardo were impeccable.

Best Lines - 1. David Letterman: "You know how on Survivor, they vote somebody off at the end of each episode? CBS is going to try that next year with Becker. 2. Maureen Block, WWTBAM, facing a question about Survivor which she missed: "I really wish I'd been watching this show."
3. Howard Lieb/Chuck Woolery, Ultimate Fan Search: (HL) "When I was a kid, I'd stand in the closet and watch TV. Eventually, I came out of the closet." (CW) "Howard, that's just about the strangest story I ever heard." 4. Cassandra, Big Brother, to Brittany Petros: "You might fit in better if you didn't have pink hair." 5. McCallion/Regis Philbin, WWTBAM, on the kind of girl McCallion would seek: (PM) "Down-to-earth, brunette, and she'd have to be intelligent." (RP) "You'll never find her." 6. Eddie McGee, BB: "I think George's main fear is having his daughter get stuck with somebody like Josh." 7. Karen Fowler, BB: "I hope I'm banished. I don't want to go through this again." 8. Fowler, BB: "I want to be kissed by someone who really wants to kiss me." 9. Regis/Steven Ponall, WWTBAM: (R) "Four years at the University of Florida and you don't have a girlfriend?" (S) "I've had them. I just don't have them now." 10. Regis, WWTBAM, on Steven and Bill Ponall: "You guys go to the same barber?" 11. Colleen Haskell, Survivor, to Kelly Wiglesworth: "If I fall off (this log), does that mean I'll be voted off the show?" 12. Contestant Cary, Don't Forget Your Toothbrush, on boyfriend Matthew: "He's a neat freak. He irons his underwear."


Strongest Comments - 1. Linda Stasi, New York Post: "I used to hate Survivor. Now I just hate the survivors. Everyone I ever liked has been thrown off the island, (or should I say, off the show). With the recent axing of Gretchen-the-competent, Colleen-the-cute and Gervace-the-harmless, all that's left with the exception of the dopey doctor - are the rats. Literally and figuratively." 2. Susan Hawk, Survivor, on Sean Kenniff: "Sean's neurotic. He's an idiot!" 3. Wiglesworth, Survivor: "I want to get rid of Rich (Hatch) sooooooooo bad!"


Alliteration Award - Chuck Woolery, Ultimate Fan Search, for "Bull the Bald Bailiff."

Boo Award - Beckman, Fox, for his open distaste for game shows while renewing series which didn't equal Greed's ratings. Let's see what Beckman's fall schedule does in the Nielsens.


Player of the Week - Arlene Miller, The Price Is Right. How could you possibly vote against a woman who's had 14 children and six of them come to the stage to celebrate with her winning the showcase? Some heart still exists on television and that was a moment to remember, even if the winner wasn't 18-to-34.

Back to Homepage


Allen Ludden
Art James
Wink Martindale
Tom Kennedy
Dennis James
George DeWitt
Jack Narz
Betty White
Jay Wolpert
Game $how Page
Newhoo Games
G.S. Knowledge
Game Show Themes
G.S. Software
GO Games
TV Trivia


Game Show Network