Good Guys: the Narz Boys
Time for a little good-ol-boy talk. With the networks turning their eyes back to the veterans of this industry to provide maturity to question-and-answer formats, indulge me a moment to wax about two gentlemen who could elevate any game or quiz to a level of class.
Those Narz boys from Louisville, Ky., don't spend a great deal of time around the house watching television these days. However, they have seen Who Wants to Be a Millionaire. Both of them could have done that show with the same energy as Regis.
Jack Narz and Tom Kennedy will be two more of our Legends series after the first of the year. Both have shared with me a number of their reminiscences of their years helming some of television's most memorable games and you visitors to TGSCC will no doubt find their perspective on yesterday and today extraordinary.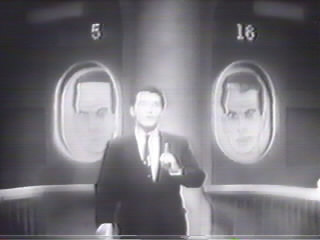 I first saw Jack Narz when I was four years old. He was doing the show which has been part of social study as well as game show history, Dotto. My mother recalls how I immediately took to Jack. When 12 noon arrived, I would immediately head into the yard before lunch and pick up a stick. One day, she wondered why I was holding it to my mouth and not drawing in the dirt with it. She ventured outside. I was using the stick as an imaginary microphone and pretending to be Jack. I told her, "I want to do what that guy does." Never made it. Not close. Still fun to remember. I once sent a letter applying to be a contestant on Dotto. Only problem: I used S&H Green Stamps on the envelope.
Jack had what I call a "smooth class" to his delivery. He had authority in his voice with the ease of Perry Como doing It's Impossible. Jack was pleasant without intruding. He had energy without exhausting you. His style made you feel he was the kind of guy you wanted to invite over to your house for supper.
When Jack was named to host Video Village in 1960, the match was like cement on a concrete sidewalk. I won't give away the story behind the story which is part of the Legends section. However, my old pal and I Jim Blalock boycotted the show for three months after Jack left. We eventually grew to like Monty Hall----but Monty had to struggle for our acceptance. As far as we were concerned, the Village was Jack's territory.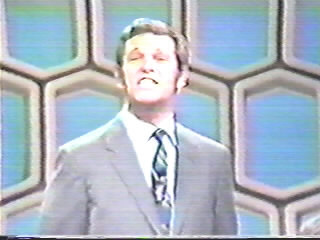 I never saw Jack's brother Jim until 1964, as I related in my earlier column, "The Day They Took Away You Don't Say." Later that year, when Jack subbed for a week on You Don't Say! during a set of charity shows, I was stunned to learn Jack and the guy I knew as Tom Kennedy were brothers. This was like having a dinner-on-the-grounds homecoming in south Georgia. Two icons on the same screen for a half-hour in the afternoon. Even for just one week, they had my undivided attention.
One of Tom's greatest skills, in retrospective, was letting the game and the celebrities carry the weight of the show. You Don't Say! was a first-class, entertaining game and Tom didn't have to overshadow the show. In a sense, his skill in working what often became a comedy game with unpredictable celebrity clues was like watching Mary Tyler Moore unselfishly allow the members of her ensemble in the '70s become stars on their own. Tom sensed the strength of the ensemble and let the players play.
Tom also had a tremendous skill as a listener. Watch any tapes of his succeeding work and I challenge you to find an inane or callous reaction to a contestant. Tom paid attention to what the contestants said, which is what so few of the contemporary emcees have come close to mastering.
Both of the Narz brothers proved they could do a hard question-and-answer show. Dotto indeed was one and Jack was a master at it. He could build suspense and drama for crucial answers with the best in the game.
I am admittedly partial to Tom's work on Name That Tune in the '70s but the pacing he directed on Split Second was a marvel. That show may be arguably the most rapid-fire question-and-answer game in history and Tom carried that show with the authority of the best newscasters. You sensed when you watched that show this emcee is prepared, an art which is often underrated in the game show business.
No one has to take a back seat to the Narz boys as game show legends. They mastered a talent which is proof positive why so few have cracked that fraternity as emcees. Steve Allen recently told me, "There is a built-in bias even in the business about people who have worked as game show hosts. The interesting thing is it's one of the hardest skills to develop and that's why so few have succeeded with it." Jack and Tom both were major influences to my entering a career in broadcasting, though mine took a different and less complex and noteworthy path. They are among the best at what they have left as a legacy in television history and no higher compliment can be extended.

Column Archive
Back to Homepage


Family-Approved Site by The Dove Foundation
---
Allen Ludden
Art James
Wink Martindale
Tom Kennedy
Dennis James
George DeWitt
Jack Narz
Betty White
Jay Wolpert
Game $how Page
Newhoo Games
G.S. Knowledge
Game Show Themes
G.S. Software
GO Games
TV Trivia
Game Show Network